It's not often you get asked to go camping with the family and get paid to do it - so when Driven asked us to make a film for their clients Go Outdoors new season of tents, barbecues and outdoor apparel we signed up on the spot. Of course, the family were actors and we had a film crew of 45 with us... but we still had a great time... The result is a glorious celebration of the British summer told through the joyous travels of a family dog who has persuaded his family to drop their tablets, Playstation controllers and phones in favour of cycling, camping and generally going wild in the country.
Did I mention the dog does this by singing to them? ...Ah ok... He's a singing dog by the name of Charlie ...and he does a great Gary Barlow Impression!
The campaign which broke on national TV yesterday was created by Chris Lear, Danielle Mensah & Rebecca Bates at Driven and the post-production work was undertaken by the very talented team at Coffee & TV. The CGI work to make Charlie sing was completed over 6 weeks and as Adam Johnson says: "it was a long and meticulous process involving many, many cups of tea (and occasionally something stronger)... but we got there, putting musical words into the mouth of Charlie, our beloved hound."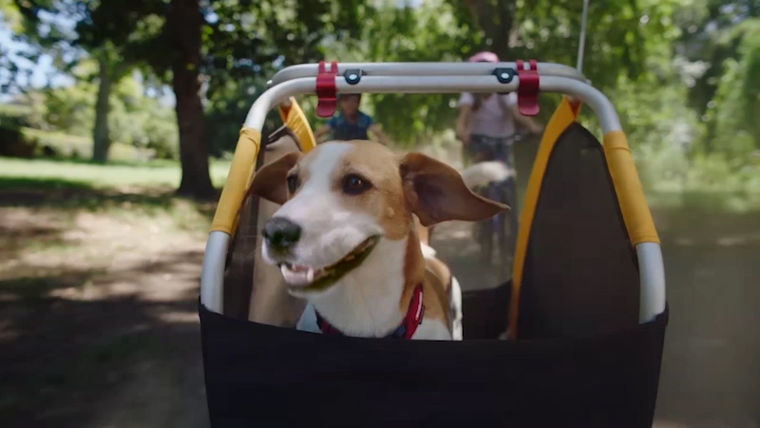 Go Outdoors
Charlie / Adam Johnson