Mad Cow's Charles Burroughs recruited the help of high-profile, retired creative directors from agencies across Canada to bring his latest short film to life.

This engaging film, shot for the upcoming Toronto Marketing Awards, features a young woman receiving industry advice from fellow customers in the diner. They exchange tips on how the young woman should post the news of her gold award win at the Toronto Marketing Awards on her social media account.
The customers aren't actors though, they're in fact played by retired, famous creative directors from Canada. In order of appearance, they are:
o Frank Palmer, former President, Chairman and CEO of DDB Canada until April 2019.
o Nancy Vonk and Janet Kestin, former Chief Creative Officers of Ogilvy & Mather Toronto. Mostly known for Dove's Campaign for Real Beauty.
o Chris Staples, founder of Rethink Agency. Has been named the number-one ranked creative director in Canada an unprecedented 10 times over the last four decades.
This refreshing campaign was developed by creative agency LG2 in Canada, under the creative direction of Luc Du Sault.
Chris Staples (who can be seen peeling potatoes) couldn't make it to the shoot in Montreal, so Charles and a very small crew flew to Vancouver to shoot him in the kitchen of another restaurant, where he was later stitched into the final edit.
The film was shot at a small Montreal restaurant called "Nouveau Système", founded in 1962.
When discussing the shoot, Charles says: "A friend took me there for breakfast back in 2019, and as soon as I stepped in, my first reaction was: 'I need to shoot a movie scene in here one day.' So, when the script for Awards Etiquette 101 came in, and we were looking for a diner, I knew exactly where we should shoot it."
Will this be the start of a new industry trend? Which UK agency will be the first to include the greats in their next campaign?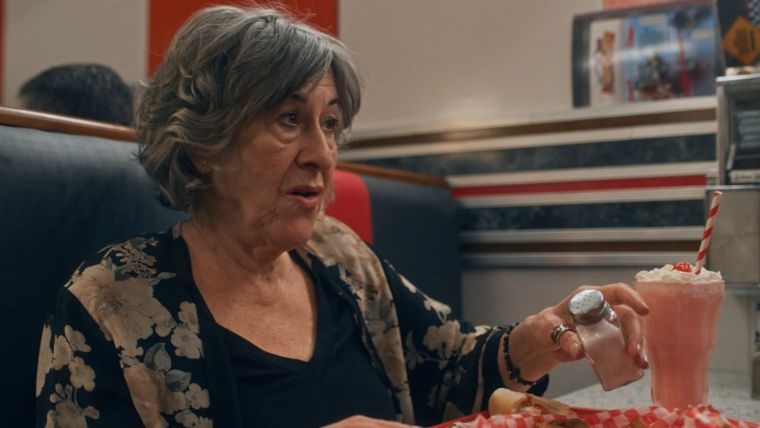 Toronto Marketing Awards
Awards Etiquette 101 / Charles Burroughs