Charles Burroughs tells us about his latest spot for QuebecBio: delivering the campaign on time, bittersweet feelings and juggling with the process.
"...I've been in and out of London a lot lately, working and also dealing with my visa application to finally be allowed to stay here permanently.

In the meantime, my Canadian production house asked me to pitch on a campaign for QuebecBio (Organic Foods Quebec), written by Lg2 Agency.
I loved the scripts. I thought the idea of playing around the "vegans always tell you they're vegan" idea was brilliant, and to try to spin this into a positive message at the end was really clever. I really wanted to see the evolution of the character's interior dialogue, from shame to pride. Obviously, in a 30-second format, this was going to have to be done very efficiently, utilising the most out of every second available.
Casting was really important, because we needed actors that could convey humour right from the start, to make sure the shameful feelings didn't create an uncomfortable atmosphere; we wanted to smile while these characters have their introspection, not feel bad for them.
The other big challenge was timing the character's reaction to the voice-over. The introspection happens in slow-motion (96 fps, 4 times slower), so the actors had to change emotions really quickly, to match the timing once the footage was slowed down. We tried lots of stuff: Me shouting keywords to the actors, trying to narrate the script really fast, etc. In the end, we attached every emotion to a number, and I would just count out loud during the scene. I think it ended up working really well."
"We juggled with the process a bit, going into sound design without having our final cut"
"Once the shoot was done, I packed my bags and jumped on a plane to London on March 3rd. The coronavirus situation at that point was at its very early stage, when most people weren't too worried yet. But, as we all know now, things escalated quickly, and it affected the post-production process of this campaign directly. The colourist that was supposed to grade the campaign caught Covid-19 (he's fine now, thank God), and we struggled to find someone else on short notice, because studios and post-production houses were starting to close their offices as early social distancing measures were starting to take place. We juggled with the process a bit, going into sound design without having our final cut yet, trying to keep the project moving forward and meet the deadline before the situation got out of hand."

In the end, because of the hard work and dedication of everyone involved, we were able to deliver the campaign on time. It was a very bittersweet moment for me as a director, because I loved the final product and was thrilled we met the deadline in the midst of the crisis, but it also felt like this might be the last film I would direct for a while, considering our industry was going to be hit quite hard by the lockdown.

To end on some good news...I was awarded my Exceptional Talent work visa giving me leave of entry in the UK for 5 years. I'm now locked down in Shoreditch but ready to look at scripts!…"

To discuss any briefs, please contact us. For any of our other producers, please click here link to access their details.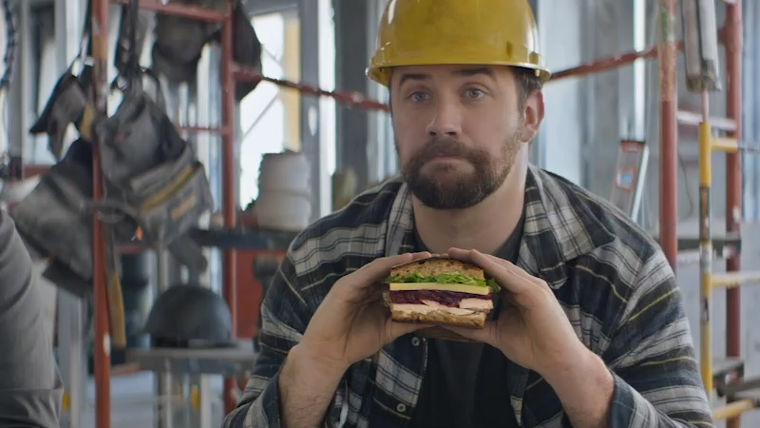 QuebecBio
Construction / Charles Burroughs