You know the saying "Dance like no-one's watching"?
Well, it could be the mantra for Hans Emanuel's new spot for Jockey through L&K Saatchi & Saatchi...
This beautifully cinematic film features the cast in mundane everyday locations suddenly breaking into amazing dance moves...in nothing but their underwear. They go completely unnoticed by the public.

Boardrooms, diners, supermarkets & cinemas and offices become the setting for DOP Roman De.Bujo's 'One From The Heart' inspired lighting & Ayesha Orange's stunningly edgy choreography.
Emanuel weaves the various dancers stories and locations together as if they are all responding to the same siren song that only they can hear…It drives them to dance with manic energy and eye-popping creativity before dropping away to leave them wondering what just happened…
Shot over four days in LA, you'll recognise the Bruin Theatre in Westwood if you go to see Tarantino's "Once Upon A Time in Hollywood" as Hans just managed to squeeze this project in there before Quentin's team took it over.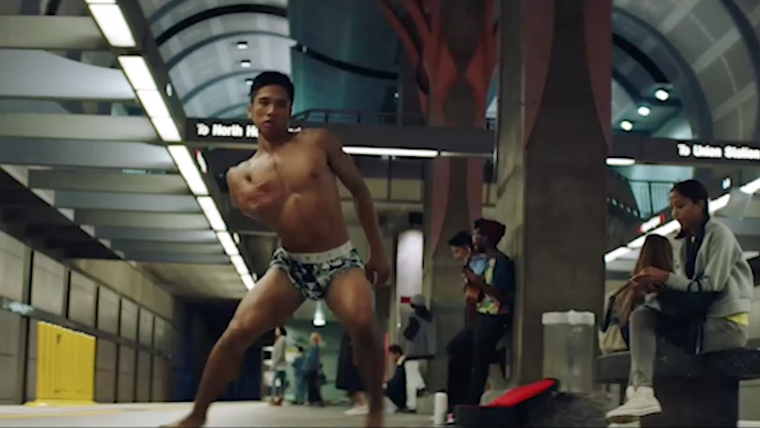 Jockey
Jockey or Nothing / Hans Emanuel