Hans Emanuel has directed the latest campaign for the Jaguar E-Pace.
Featuring actress and influencer Chrissy Chong, "Style At Every Turn" showcases the E-Pace as it effortlessly travels through a modern, clean cityscape. A series of choreographed match-cuts highlight the graphic architectural shapes of the city and contrasts them with the new #EPACE dynamic stance and re-crafted modern luxury interior. A bold look with a standout design, which is the focus of the campaign. Each film needed to feature a triangular design in relation to the background graphics of the PIVI pro screen, a circular spinning alloy for the E-PACE's futuristic design and honeycomb designs for the corrugated grill of the E-PACE.
The real challenge of this production was to find the perfect cityscapes locations. Working closely with our location manager, Hans Emanuel and Jonas Blanchard scouted more than 100 buildings all over and around London. It was a search of epic proportion looking at modern fascias, circular carparks and buildings with the potential to match the designs of the E-PACE.
It was also a case of nailing the perfect schedule for the shoot days. The chosen locations needed to check multiple boxes: be in the same area, match the textures required, be suitable for pack shots, and allow for the right camera angles. Hans & his DOP David Procter utilised a Russian arm for filming the running footage of the Jaguar in Canary Wharf.
Some locations just didn't exist. That's where the team at JAMVFX led by Mark Robinson came in and created locations in CGI to fit the brief. Rotherhithe Tunnel, for instance, was given a well needed makeover. With 3 weeks from award to first shoot day (just before the second lockdown) this shoot was a great way to end 2020.
Agency: Spark44
Art Director: Jamie Woodington
Agency Producer: Slavica Delevic
Creative Director: Simon Butler
Creative Director: Matt Statham
Director: Hans Emanuel
Executive Producer: Pete Chambers
Producer: Jonas Blanchard
Production Manager: Chloe Fernandes
Production Assistant: Lily Breaks
Location Manager: Jacques Groenewald
1st Ad: Steve Fylan
DoP: David Procter
VFX Producer: Evren Olgun-Knight
Colourist: Dave Ludlam
Flame Artists: Mark Robinson, Pete Young, Matt Clarke
Production Designer: Charlie Hippisley
Assistant Art Director: James Early
Costume Designer: Sasa Thomann
Hair & Make-Up Artist: Sophie Shoob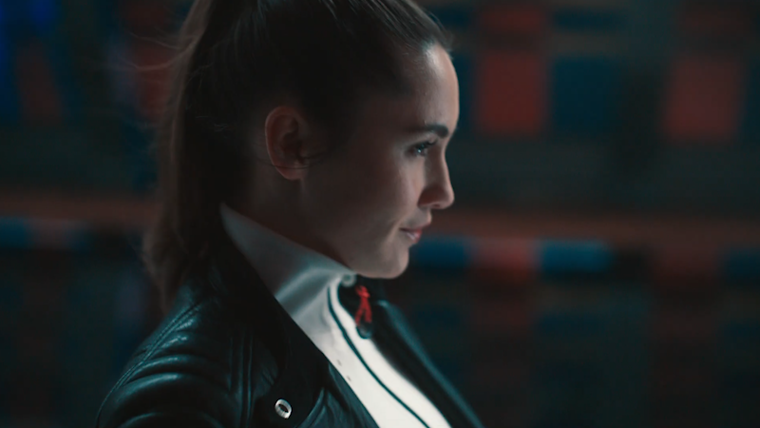 Jaguar
Style At Every Turn / Hans Emanuel