Mad Cow Director Johan Stahl has released 100 Years of Justice, a blockbuster sci-fi-style commercial for Arbeiterkammer, The Department of Labour in Austria.
He spoke to Shots about the process from VFX to production design. Read the full interview here.

The film, set in a dystopian future is an advocate for justice, freedom, and human rights. Stahl used the scenes set in 2050 to shine a light on a real threat to future workers – robotics, automation, and AI – and the importance of the Austrian Workers Union in ensuring that decent work, the sustenance of humans, isn't overtaken. He looked to classic sci-fi films like "Star Wars," "Minority Report," and "Oblivion" for inspiration.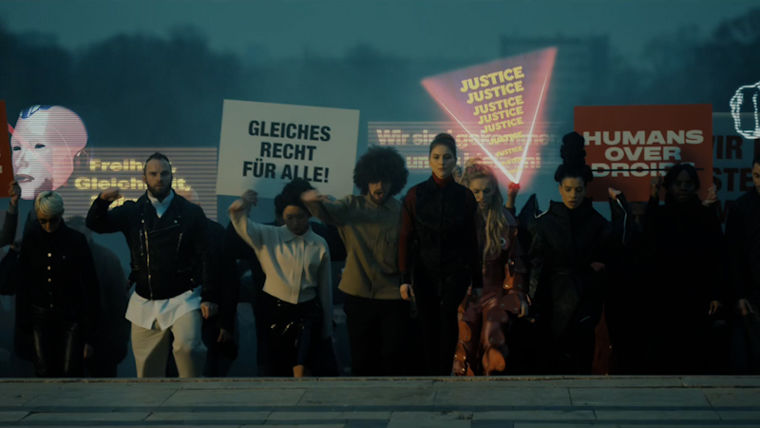 AK
100 Years of Justice / Johan Stahl