Moneybox's latest commercial - directed by Justin Hackney & produced by Mad Cow's Head of Content Harry Moore - is an electric 'Back to the Future' ride filmed in East London.
The spot highlights time travel as a way to know how and where to invest. This mirrors the time machine function of the Moneybox app which allows it to make predictions based on your investments.
In this world, the heroes 'future self' comes back to surprise himself with all the amazing savings and investing features that Moneybox provides.
.
We approached this job with a problem solving attitude. With a "back to the future" timeline, larger than life characters and multiple brand features to introduce, there was a lot to do in a single shoot day. The audience needed to be instantly comfortable in the world we had created. The task was to make it bold but also believable.
In addition, with the current situation we have to constantly keep COVID restrictions in mind.
Therefore, having one actor to play both roles was a clever creative workaround to the safety restrictions.

Hackney notes: 'We managed to use some cool props for the shoot, like a real AR headset. We got some great bits of tech: DMX switches, motion control as well as old school tricks like contra-zooms & whip-pans…'

"We needed to find fun and playful ways in which we could shoot the future guy and the present day guy at the same time, because the impact of having both of them in the same shots together was always going to be the fun part."
'The lead up to the shoot was a constant back and forth with the script up to the very last day. The agency, LaGuarda, are great to work with, constantly challenging us to work on the script and to strive to make the best possible end result'

Harry Moore continues: "...With a fast approval on the film, we were doing VFX changes until the last minute of it going live. As a nimble production company we are able to adapt and to post produce films in a more flexible way, working with freelancers and pulling out all the stops when needed…"

CREDITS

Agency: LaGuarda
Agency Owner & Chief Creative Officer: Julia LaGuarda
Brand Media Strategist: Eline De Vor
Director: Justin Hackney
Exec Producer: Pete Chambers
Producer: Harry Moore
Production Manager: Tane Stevens
Location Manager: Duncan Woods
1st AD: Joe Jones
Runner: Sidney Arthur
DOP: Howard Mills
1st AC: Emil Davidov
2nd AC: Rob Stanton
Editor: Lee Mitchell
VFX: Baran Sabuncuoglu
Motion Control: Justin Pentecost
Gaffer: Jonny Boomer
Spark: Joe Jones Williams
Spark: Milo Cosemans
Hair & Makeup: Alice Bond
Art Director: Frances Foni
Art Assistant: Hazel Singzon
Art Assistant: Ella Warner
Sound: James De Taranito
Covid Supervisor: Beatriz Pereira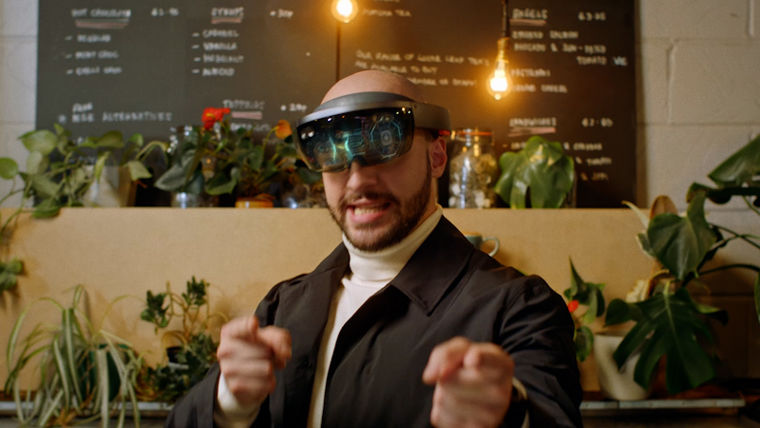 Moneybox
Moneybox Invest / Justin Hackney