Katie Bell Directs TVC for Butcher's

Birmingham based agency Life recently commissioned Katie Bell to shoot this new spot for Butcher's dog food. It was shot over four days in a variety of locations throughout London and the South East. Katie and the team had a veritable menagerie of hounds & a sizeable cast to manage as they shot with dogs from drones over Dover, pugs in parks, and canines in Camber Sands.
By using a variety of actor/dog owners and street casting with 30 of their own dogs the real relationships between the dogs and their owners shone through added real depth to the emotional impact of the commercial - reinforcing the message behind the film and it's title... 'Thanks'.
Katie said
"I was blessed to have a great production team on board who kept things flexible in the unpredictable and downright terrible weather on the shoot.
As they say, 'don't work with animals', and adding English weather into the mix was be a mighty challenge - but the team fully embraced it."
---
Produced: by Tom Boden Agency: Life Creative Director: Matt Conners-Jones, DOP: Ian Murray Casting: Belinda Norcliffe Art Director: Aurelie Taurelie, 1st AD: Grant Freeman Editor: Joe Parsons @Assembley Rooms Sound: Mix Wave, Music: Jonathan Goldstein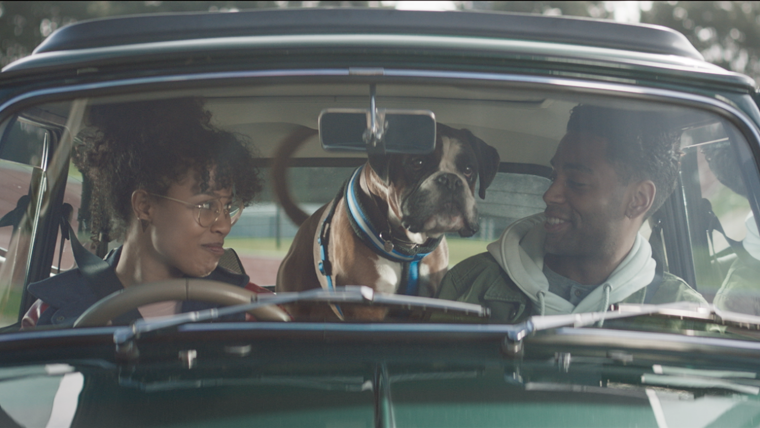 Butcher's
Thanks / Katie Bell