As a rising star in the UK online retail market, Mainline Menswear wanted their first TVC to be as much of a style icon as the brand strives to be. Led by the creative force of nature that is director Justin Hackney, Mad Cow developed the concept for this film in direct collaboration with Mainline Menswear's internal team. The brief was to create something playful and stylish, portraying various fashion looks, representative of Mainline's diverse consumer base whilst avoiding the usual fashion film cliches.
Searching for creative solutions within a tight budget, Justin was determined to push the boundaries of how a complicated camera technique can be used for lower budget work. He developed & built a custom 'swing rig' which was able to take the payload of an Alexa with anamorphic lenses whilst still being nimble enough to construct (& de-construct) in 3 different locations per shoot day.
Director Justin says,
"….We knew we had to be clever in the choice of cinematic style as we needed an approach that would tie it all together. The idea of shooting in a studio, dressed for 6 different looks came up but felt limiting as to what we could do with the action since we wanted to avoid the classic 'vogueing' to camera style - so using a really slick camera rig in real locations seemed the right way to go and gave the film an unpredictability I liked…"
Head of Content, Raven, commented,
"...This film is a great example of the approach where small and medium-sized businesses choose to work directly with production companies to create content. In this case, the creative process was a transparent and fun collaboration between client and Mad Cow's in-house team where everyone had equal responsibility for both process and outcome…"
"This was the first TV campaign for Mainline Menswear and we could not have picked a better creative partner than Mad Cow Films. Their passion for the concept and attention to detail throughout the project was impressive. The final creative surpassed all expectations and we're excited to launch the campaign..." - Jonathan Patrick, Marketing Manager, Mainline Menswear.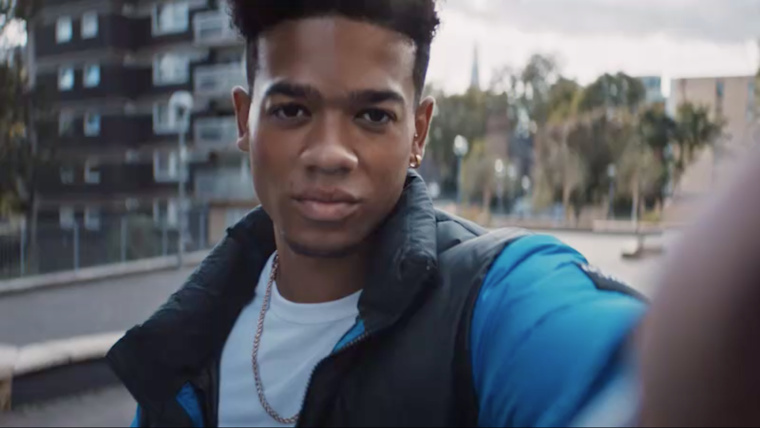 Mainline
Mainline / Justin Hackney