"...I've been a fan of Barney's work for a long time now - he is a fantastic film maker and photographer & I'm really looking forward to the collaboration…" Pete Chambers, Executive Producer
We are delighted to welcome Barney Cokeliss to the Mad Cow directing roster.
His work reflects a real talent for cinematic storytelling, emotive expression and authenticity. Capturing images that draw viewers into every scene, Barney's work has been selected by Sundance, TIFF and Venice Film Festivals and screened at the ICA in London and Lincoln Center in NYC.
He has directed commercials in 26 countries for clients including Lexus, Credit Suisse, VW, Peugeot, Budweiser and the US National Highway Traffic Safety Administration.
Campaign Magazine named his Macmillan Cancer Support Falling one of the top 10 commercials of the year.
"Like the Night" his recent film for Leica, was premiered at London's V&A Museum – the UK's national centre for photography – alongside a collection of Barney's photographs from the project.
Shot in New York, Soweto, Paris, Berlin, Los Angeles, Lesotho, Bucharest and New Orleans, the film is an evocation of the night, seen through from the perspectives of street photographers.
The film reinterprets Byron's poem 'She Walks In beauty Like The Night', embodying the "she" of the poem in a diverse group of female photographers, and presenting "beauty" as the being beauty of the night: a beauty which includes the mysterious, the foreboding, the lonely and the ominous.
Like the Night has gained widespread international recognition, winning multiple awards at Ciclope 2020, Kinsale Sharks, the 2020 Cresta Awards & Creative Circle. The film is also currently nominated twice for the 2020 British Arrows Awards.
"I'm really excited to team up with Mad Cow", says Barney, "Pete Chambers is a production legend who made many of the commercials that made me want to get into the business in the first place. I admire Pete's taste and judgement and the company's creatively-led can-do approach."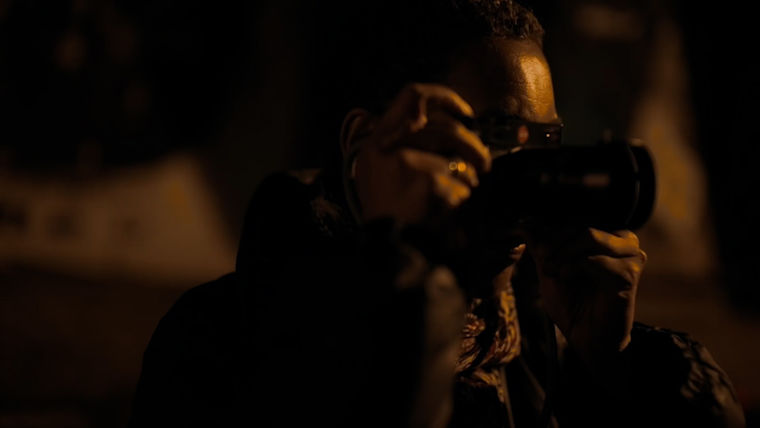 Leica
Like the Night / Barney Cokeliss