RYAN HERON TELLS US ABOUT HIS LATEST JOB FOR NEW ZEALAND'S TRANSPORT AGENCY, SHOOTING IN THE MIDDLE OF STORM AND HIS LOCKDOWN IN NEW ZEALAND
"I've always loved riding motorbikes so when this job came up for the NZTA I was instantly engaged, plus flying back to New Zealand to shoot a job has the added bonus of seeing friends and family.
Cleminger BBDO wanted to street cast for actual riders and we then developed the scenes, locations and safety messaging from the people we cast. Each character has their own 30 second spot that has a very direct piece of riding advice taken from their own experience. While the 75 second cut combines these characters and is more thematic and moody and communicates the freedom and expression of riding, as opposed to the safe riding advice.
Although the cast were all experienced riders it was a learning curve for me not working with the professional stunt riders I've used in all of my Red Bull work. I didn't want to go the easy route of Go Pros for the bike mounted stuff, so there were a handful of custom rigs we built for the Black Magic Pocket Camera that allowed us to mount it on both the bike and rider helmets. The DP and the grip and I tested and tweaked these rigs prior to the production, so when we were on set I knew exactly what I was asking of the riders as I'd ridden with the rigs myself.
This was the first time NZTA had ever aimed a campaign directly at Motorcyclists so we wanted to highlight a range of riders, bikes and rides so to resonate with as many of the riding subcultures as possible. We shot in several locations around both the North and South island and I've never had worse luck with the weather on a shoot before. It meant we were only able to shoot for partial days and also lost one day, and one rider completely. We lost the rider from the campaign that is, she didn't die. The upside was that a lot of the imagery has a real moody depth to it that both myself and the team really like.
The campaign wasn't effected by the Corona Virus but New Zealand went into lockdown three days before I was scheduled to fly back to London. So I've been unexpectedly stuck out here an additional six weeks and counting. New Zealand is slowly opening up though and I've been able to begin shooting a documentary series on surfing. The plan is to get this shot over the next month and then hopefully I'll be able to get back to London.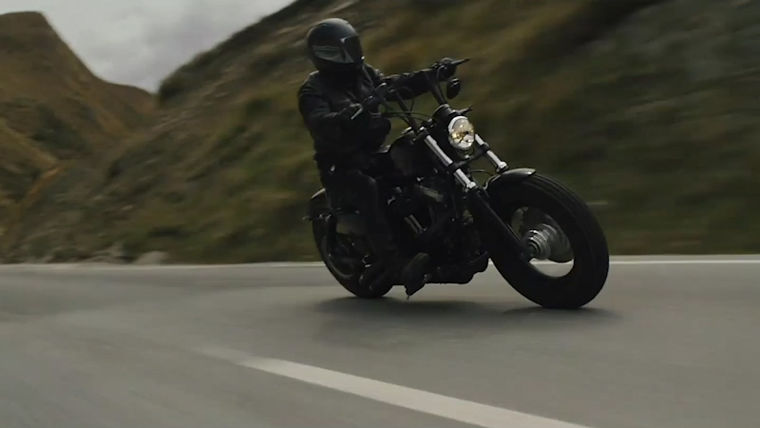 NZTA
RESPECT / Ryan Heron