Mad Cow Director Ryan Heron & Producer Harry Moore, recently traveled to Jakarta to shoot a beautiful new Shell campaign for Edelman London entitled 'Go Well'.

The campaign focuses on 'Jasmine' as she navigates her busy life. Trying to juggle family, work and her personal life whilst living in a frenetic city environment. Jasmine's journeys in her car become a safe haven where she can focus, get ready to face her day and think about the challenges it might bring her way. The creative concept was written by James Wood & Debbie Fagan at Edelman and it frames the journeys and the time we spend traveling as an act of love and caring. So, we travel for something or someone, not just to get somewhere.

As Ryan says 'the key to Jasmine's character was to make her as relatable a person as possible and we were incredibly lucky in our casting to find Faradhina Mufti (to play the role of Jasmine) who worked so hard for us and gave a superb, believable, nuanced performance over 3 grueling days of shooting in the sapping heat of the Indonesian capital'.
The spot was lit by Danish cinematographer Mattias Troelstrup and the results are stunning. As Harry Moore says…'Once we'd seen Mattias's reel we knew he was the right person to work with on this project'. His use of minimal practical lighting and exposure really suited the feel Ryan wanted for the dawn and sunset shots that bookended each of Jasmine's daily journeys. Even though the 4am call times were brutal, we knew that Mattias was going to get some amazing footage of Jakarta coming to life and so we couldn't wait to get out there every day…and he didn't let us down'
Moore continues… 'In addition to the main 60" film there was a suite of Social films to make and also stills photographer, Greg Funnell, had to shoot a 15 shot campaign with Jasmine and other cast members - so the scheduling of the shoot was a key factor and one we finessed right up to the last days of pre-production'. We needed the weather gods to be with us…and they largely were…even though we all lost quite a few pounds in the tropical heat'. Once back in London, Tenthree editor Chris Roebuck crafted a beautiful edit that Jax Harvey, in her Cheat swansong, worked her colouring magic on bringing Mattias's lighting to its optimum levels.
The film was expertly finished by Jim Allen at Number 8 Post and the soundtrack was composed and orchestrated by Raphaelle Thibault at Cord Music with James Lyme providing the atmospheric sound design back at Number 8.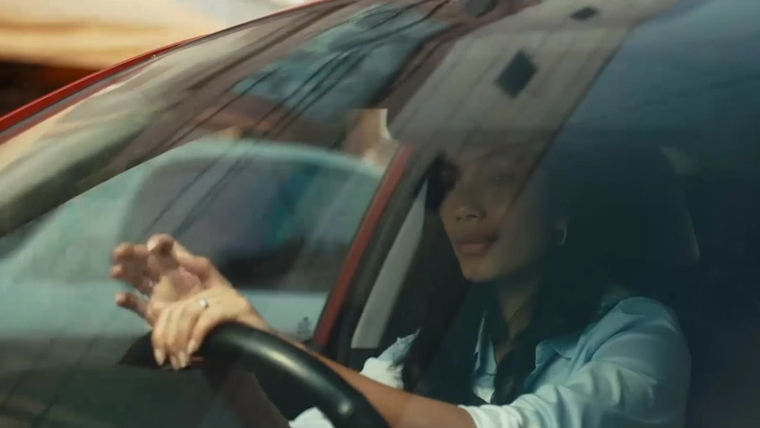 Shell
Go Well / Ryan Heron